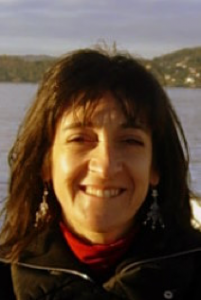 Team leader Emerging Risks, Scientific Committee and Emerging Risks Unit
European Food Safety Authority, Parma, Italy.
Ana Afonso, is the team leader of the Emerging Risks team at the European Food Safety Authority. Objectives of the Emerging Risks team are to: (i) to carry out activities aiming at identifying, assessing and disseminating information on emerging issues; (ii) ensure coordination with EFSA units, Panels other relevant EU institutions, MS and international organizations (iii) promote the identification of data sources and data collection and /or data generation in prioritized emerging issues and (iv) evaluate the collected information to identify emerging risks in the area of food and feed, animal and plant health. The team is also contact point for the Rapid Alert system for Food and Feed providing scientific and technical assistance and coordinates EFSA urgent response procedures and crisis preparedness.
She is a veterinarian specialized in Aquatic Veterinary studies and joined EFSA in 2006 as a scientific officer for the Animal Health and Welfare Unit. Prior to that she worked as a Veterinary official responsible for approval and inspection of food establishments, as a Veterinary assistant for hygiene and animal health issues on fish farming and as a Research / Lecturer assistant at the Portuguese Veterinary Faculty of Lisbon and Vila Real.